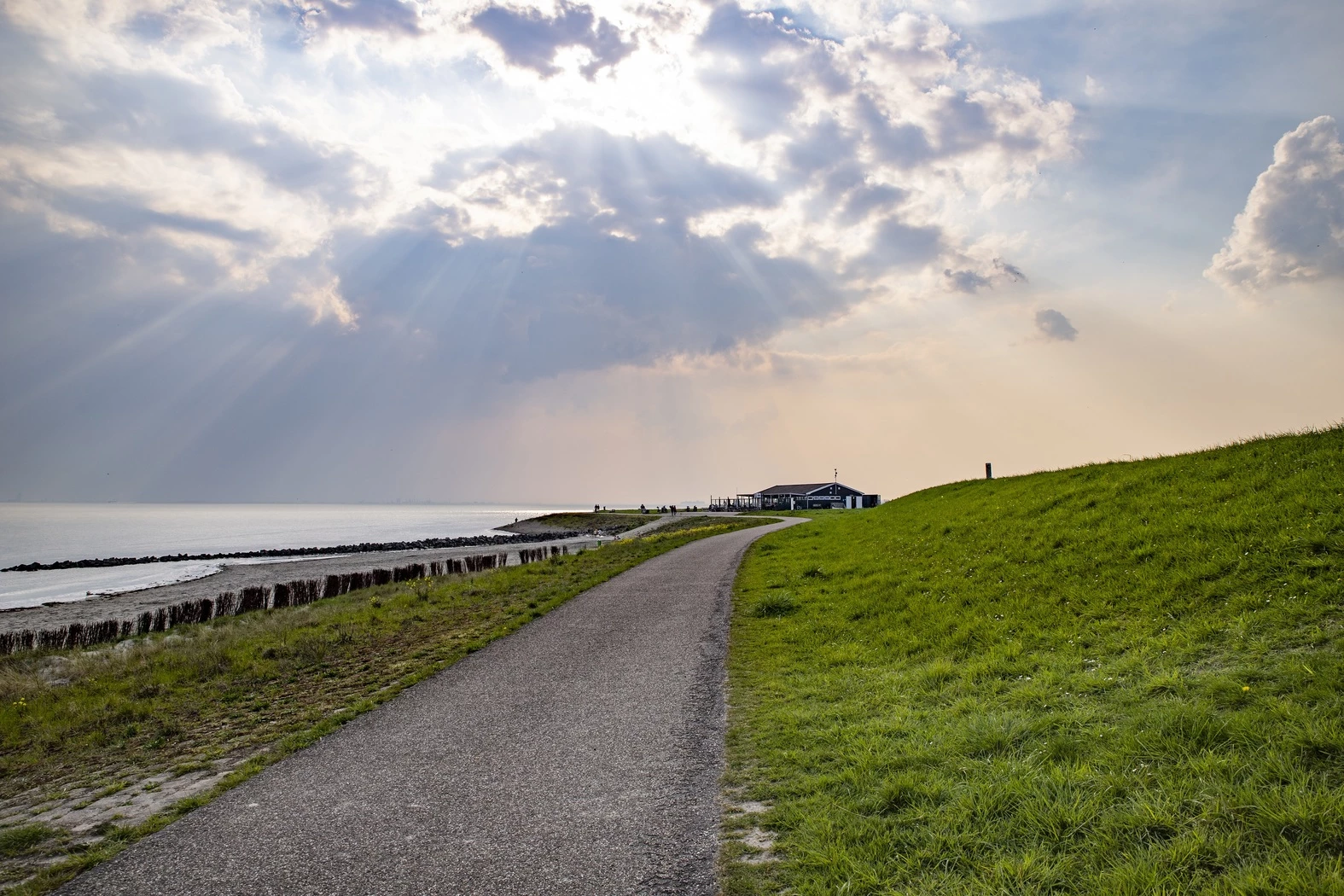 A beautiful location with a stunning view

Within walking distance from the camping, directly at the dyke, the Westerschelde and the Schelde beach lays Strandbrasserie De Landing.
Here, at this
beautiful and unique spot
you can enjoy a nice meal and drink! Where do you want to sit? Cosy inside or outside on the terrace in the sun? It doesn´t matter because you have a
wonderful view over the Westerschelde
and the big ships that sail past right in front of you wherever you sit.
There are lovely dishes on the menu made with care by our chefs, but also for just a drink or an appetizer you are at the right spot with us!
With the Schelde beach at your feet De Landing is a lovely place to be in the summer, but also when the weather is not that good or after a windy walk over the dyke this is the perfect place to unwind!