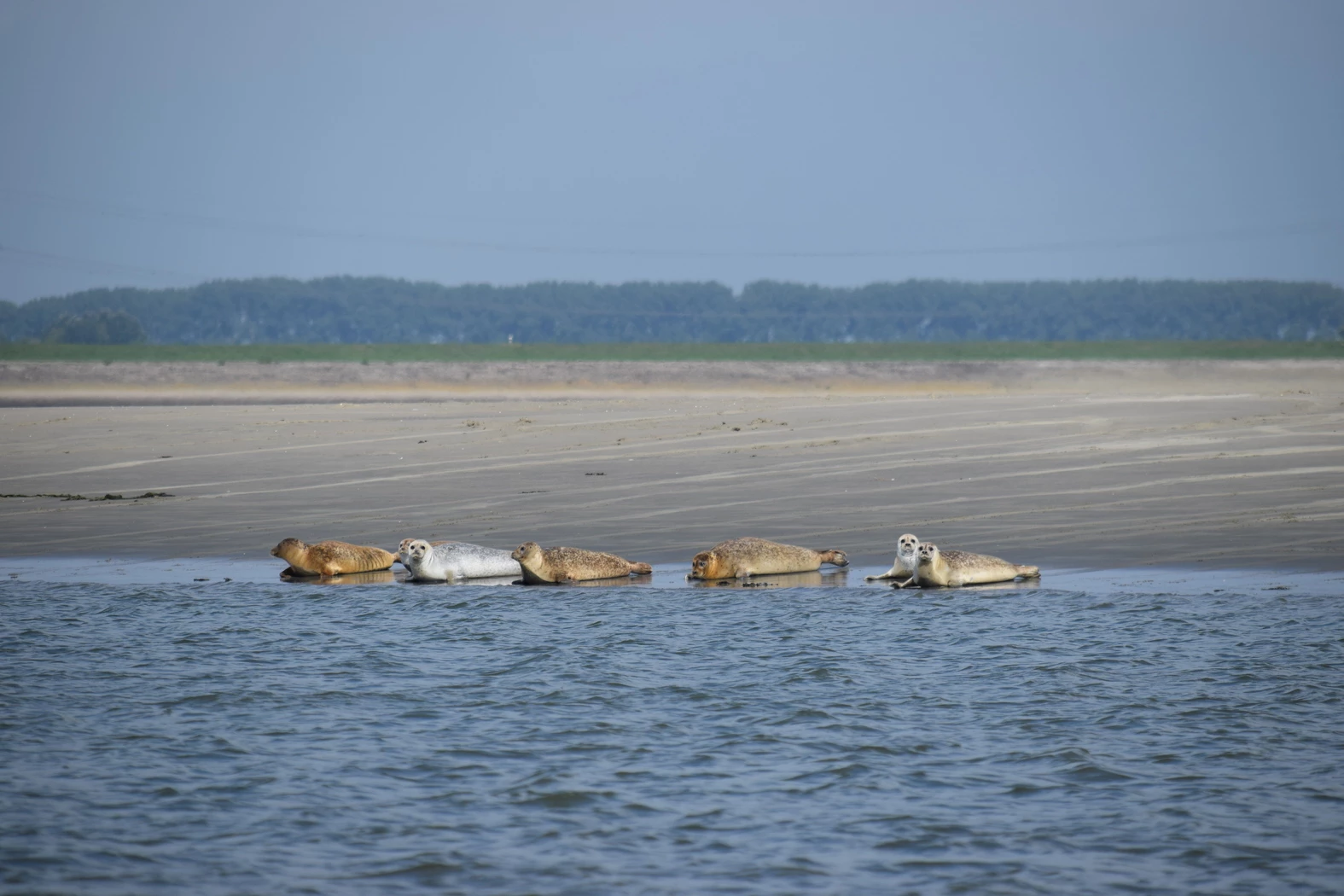 Seal spotting!
There are many seals in the Westerschelde next the camping!
When you look closely you can spot them on the sand banks when the tide is out.
If you want to see them from nearby, come with us on a seal tour and go on
Scheldesafari
!
We´ll make a beautiful boat ride with our sturdy RIB towards the sandbanks that appear during low tide. Here are dozens of seals. Obviously we´ll keep an appropriate distance with the boat from which we can still see them very well!