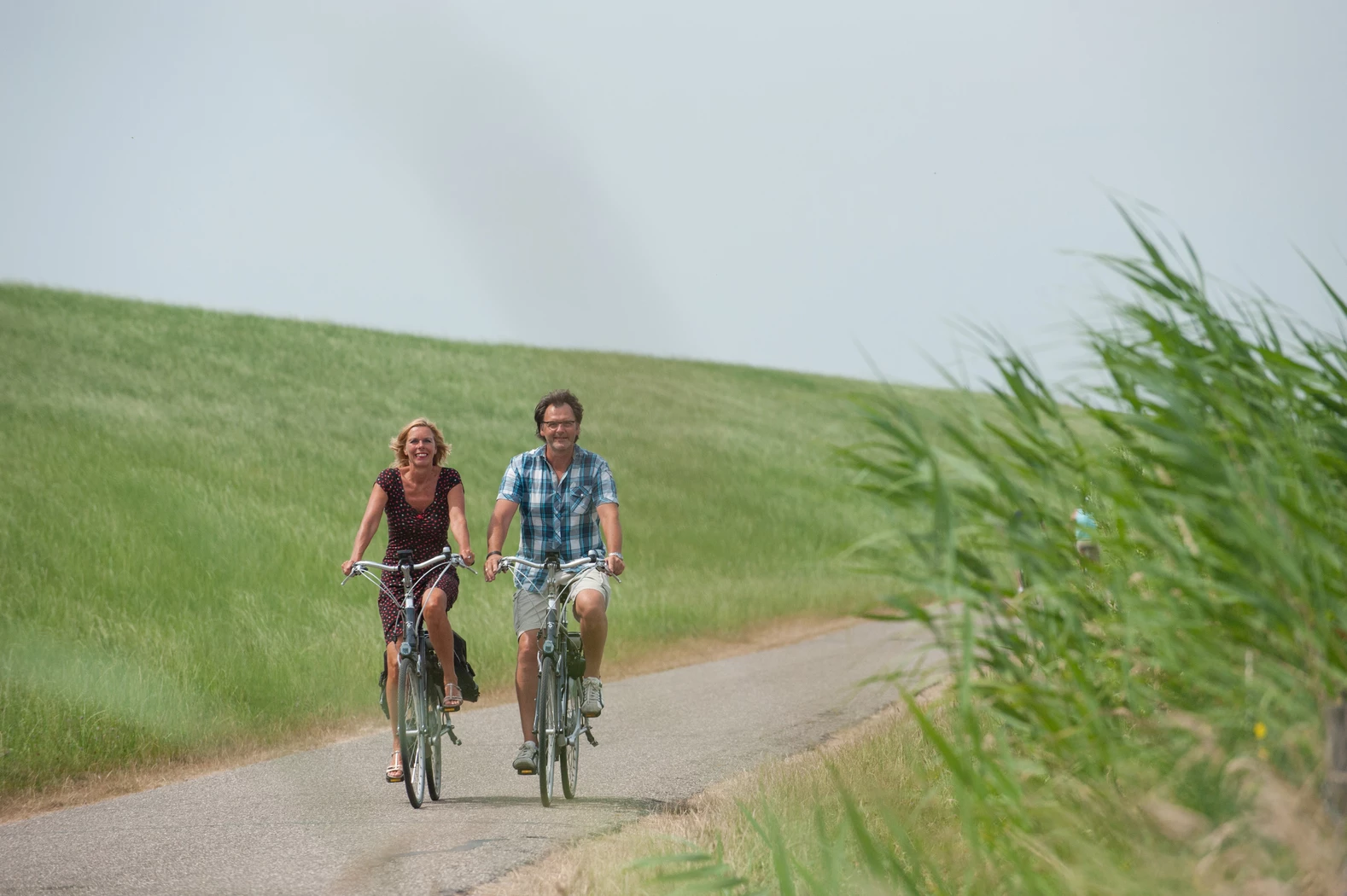 Scheldeoord is set in the 'Zak van Zuid-Beveland'. A beautiful, peaceful and green part of Zeeland that has quite rightly been designated as a National Landscape.
It is a unique and varied landscape, where you will find many small polders, areas of natural beauty, orchards full of blossom or fruit, small, pleasant little villages and countless, mostly meandering dykes.

By walking or cyling along these dykes you will come across the most beautiful spots in this varied landscape!

Out and about

Get on your bike, pull on your walking shoes and set off!

For example, cycle across the beautiful, green Heggenlandschap around Nisse in the heart of the 'Zak', a centuries-old area that consists of hummocky grassland, pools, hedges and areas of natural beauty. Go and have a look at the "Zwaakse Weel", once a tidal creek full of shipping, and now the largest area of natural beauty in Zuid-Beveland, where you can go for beautiful walks through the fields and along unpaved dykes!

Cycle Junctions
Would you also like to enjoy the beautiful surroundings by bike or on foot? For your walking and/or cycling trip, you can choose one of the routes that has already been set out, or you can put together your own route using the cycle junctions which are part of the Fietsknooppunten Systeem Zeeland (FiKS) (the Zeeland Cycle Junction System) and/or the Wandelnetwerk (Walking Network).


Outside the dyke
Did you know that you can walk and cicle outside the dyke? You then walk or cycle 'on the other side' of the dyke, directly along the water where you have a beautiful view over the Westerschelde and the big ships that come past here! Definitively a suggestion!

Also very nice: You´ll find a tea garden in almost every village in the area. Ideal for a well deserved break inbetween!

Bike rental
If you haven't taken your bikes with you, you can rent them at the reception!