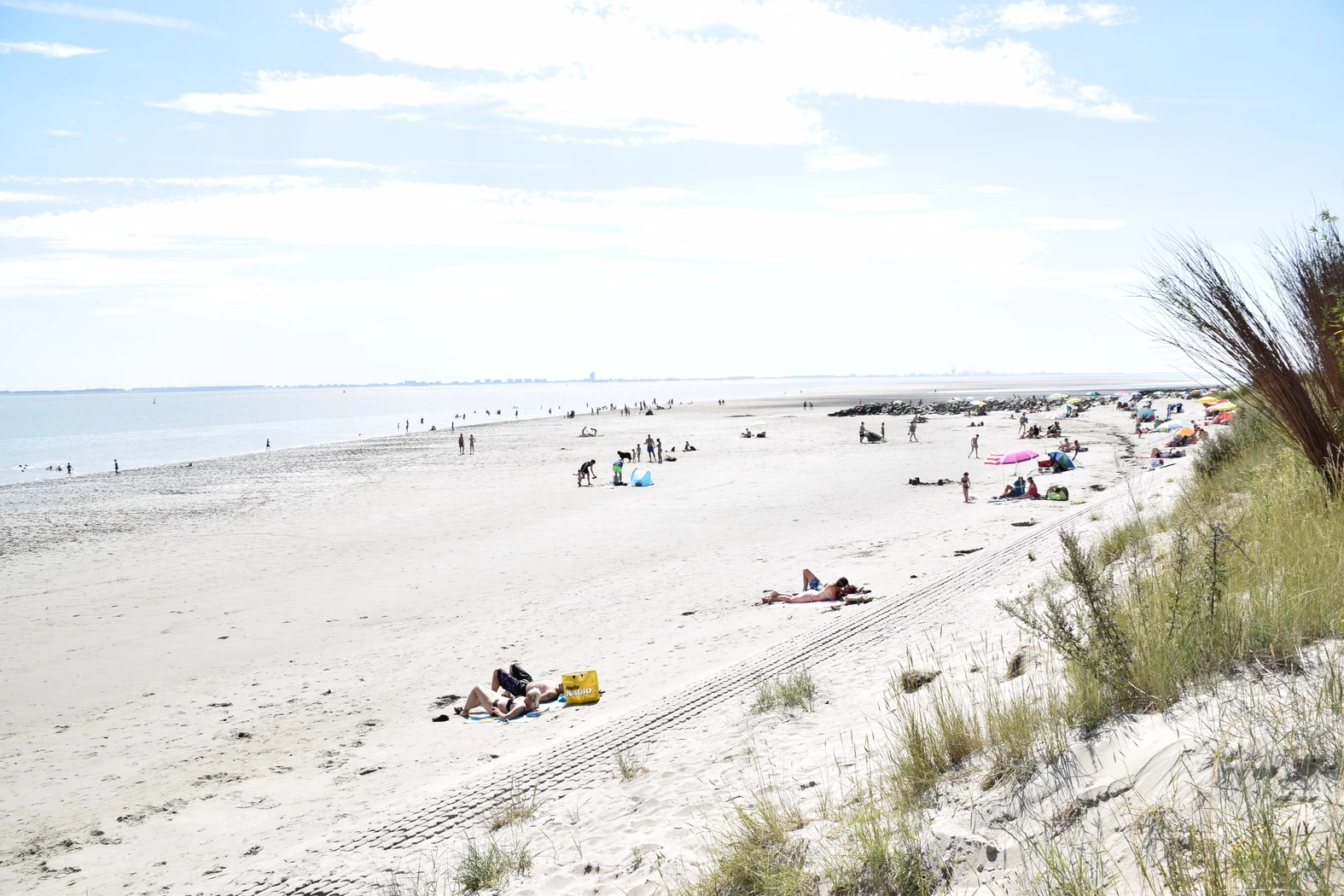 Scheldeoord beach and Westerschelde
Scheldeoord lies right on the Westerschelde sea dyke.

You only have to walk a little way from the campsite and you are already on the dyke, with the Scheldestrandje immediately behind it – a lovely, convenient family beach.

Only when you´re standing on the dyke itself you´ll see all the beauty that lays behind it! Enjoy the space around you and the stunning view over the water.

It is quiet here but at the same time there is a lot to do on the dyke, the beach and at and on the Westerschelde and it is a lovely and surprising spot full of holiday fun!

Discover the Schelde too and enjoy it!