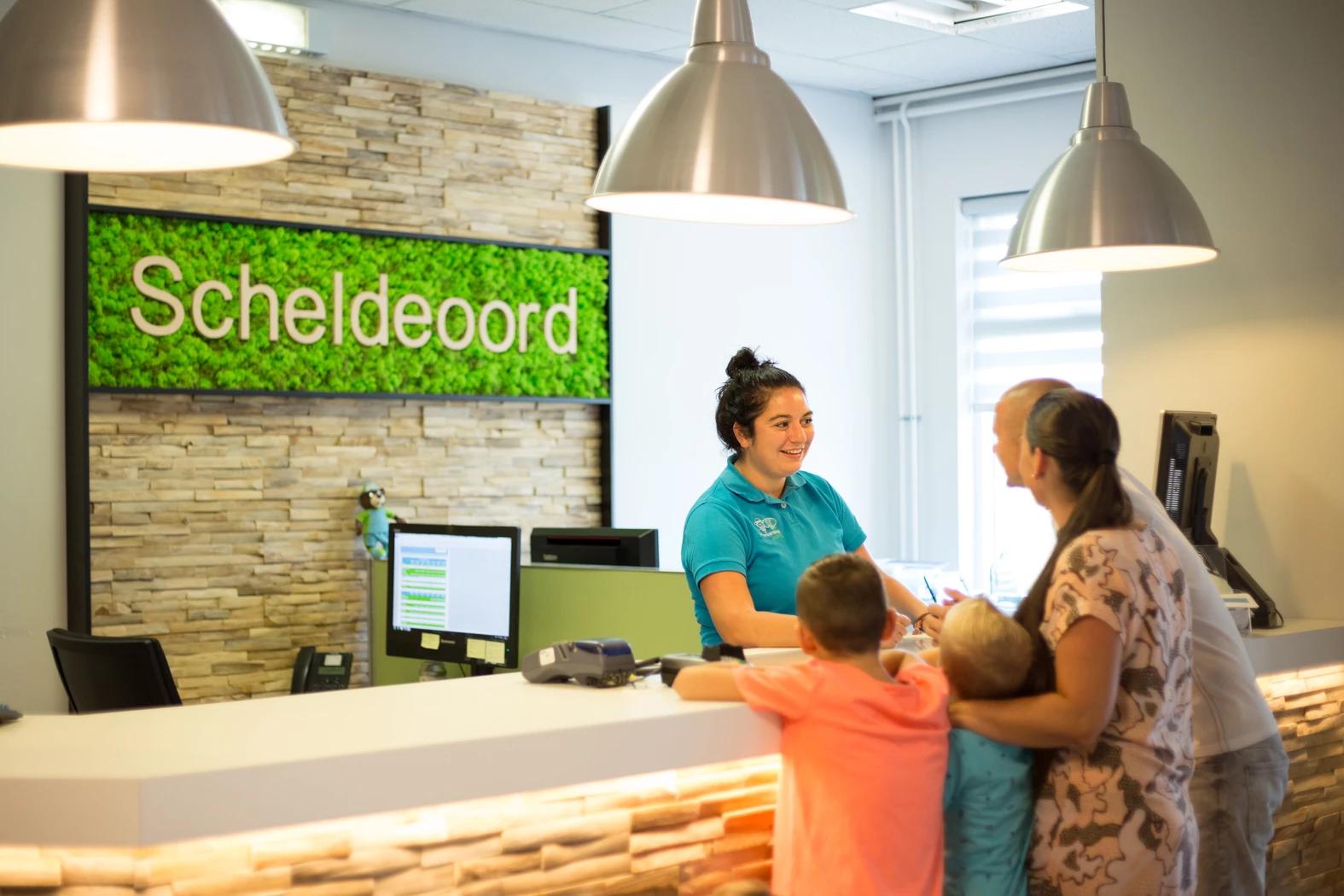 Accommodations
Are there already children's beds and chairs in the accommodation?
In each accommodation there's one high chair available (not in the bungalowtent).
In the Luxurious Sauna Chalet and Luxurious Safaritent there is also 1 baby cot for the youngest guests (please bring linnen for this.
It is possible to rent a baby set consisting of a child's camping bed, a high chair and a baby bath.
Can I do the final cleaning myself?
No, the final cleaning will be done by us (this will cost 40 euros, Sauna Chalet 50 euros).
Can I take my own sheets/bedlinen if I rent accommodation?
You should use our bedlinen sets. This set consists of a pillowcase, duvet cover and a fitted sheet and will be ready for you on arrival in your accommodation.
Please note: when you rent our bungalowtent (6 persons), you do need to take your own bedlinen (also pillows/duvets) with you!
How many amps will I have on the pitch?
As a rule, you will have 16 amps.
How many people are allowed per pitch?
A maximum of 6. Babies and young children are included in this.
In a rental accommodation applies the maximum number of people wherefore there are beds available (babies and toddlers are also included)
In the Bevelander chalet (for both 5 as well as 6 people), Safaritent, Luxe Sauna Chalet there is a dishwasher, but not in the other accommodations.
In the Bevelander chalet (for both 5 as well as 6 people), Chalet Everinge, Safaritent, Luxe Sauna Chalet there is a microwave, but not in our Bungalowtent.
Yes, BBQs are allowed both on the camping pitches and by the accommodation. However, do keep the safety regulations in mind!
May I smoke in the safaritent/bungalowtent or chalet?
No, all our rental accommodation is smoke-free!
May tents/party tents be put up?
When you come camping, apart from the main camping equipment, an extra tent measuring up to 6m2 is allowed (and free). In addition, you can choose from an awning or a party tent, but not both.
Putting up tents/partytents next to our rental accommodation is not allowed.

Arrival and departure
What are the arrival and departure times?
Rental:
On the day of arrival you can check in at the reception between 15.00 and 17.00 o´clock. On your departure day you´ll have to leave the accommodation before 10.00 o´clock.

Camping:
On the day of arrival you can check in at the reception between 14.00 and 17.00 o´clock. On your departure day you´ll have to leave the accommodation before 11.00 o´clock.
Camping
On all the pitches a maximum of 2 dogs is allowed per pitch/booking, as long as they are on the lead. You will have to pay 6 euros per dog per night.
Dogs or other domestic pets are not allowed in our rental accommodations!
Are young people allowed at the campsite?
No, young people under the age of 18 and travelling alone are not allowed.
Can I get to the camping site with public transport?
If you are coming by train you can get off at Goes train station. From there you can get a bus to Baarland but bear in mind that there are only a few busses per day... You also have to walk from the closest bus stop to the camping site which takes about 10 minutes.
www.connexxion.nl
Do I have to pay for the showers in the sanitary building?
No, use of the showers is free of charge.
Do I still have to pay for the use of gas, water and electricity?
No, this use has been included in the price. On seasonal pitches you do have to pay and with some packages (pre-season, late summer and end of season) you will have to pay extra for electricity after consuming a certain amount.
Is the campsite also suitable for disabled people?
We have a number of camping pitches near the sanitary building and the parking spaces for disabled people. There is a bathroom for disabled people in the Venus sanitary building. Unfortunately, our rental accommodation is not suitable for wheelchair users.
Is there a charging station for my electric car?
Yes, that's possible! Altogether there are 11 charging stations for electric cars:
9 public one on the car park opposite the reception that can be used on payment (2 plugs, each 14 kw charging rate) and two on the campside itself where from one especially for Tesla users and one that can be used free of charge for all other electric cars (both type 2 plugs and each 11 kw charging rate).
You can use the internet for free within the whole camping area!
All our holiday homes have an own modem, which enables you to use a good working and quick internet connection, compareable to your situation at home!
Also the pitches offer internet without a log-in code!
May I have visitors during my holiday?
Yes, this is allowed. If the visitors wish to use the swimming pool, they can buy a ticket for this. If they stay overnight (please keep in mind the maximum number of people allowed) then they will have to pay the overnight guest rate (6 euros p.p. per night) at the reception.
Where can I park the car?
1 car per booking is allowed to park in the car park on the site. The fields are car-free. At Zeelandhof het Stuyvesant, each chalet has its own parking space. Any second car should be parked outside the site (right next to the campsite/Stuyvesant chalet park).
Facilities and opening hours
What are the opening hours of the reception?
The reception is open every day from 9.00 – 17.00 hrs, except during the months of November and December and the weekends from January to March. The opening hours are then from 9.00 - 15.00 (weekend 10.00 – 16.00 hrs.) On public holidays and during the school holidays we are open and available from 9.00 – 21.00 hrs.
When is the campsite open?
Our campsite is open from 24 March to 28 October 2023.
Reservation and payment
Are there any extra costs?
No, the prices include the use of the showers, swimming pools and animation activities. Tourist tax will not be charged.
Can I also make a booking from the map?
Yes, that's possible. If you have a preference for a certain pitch, we can reserve this pitch for you (which will cost 17,50 euro).
Can I cancel my reservation if I want to?
Yes, that is possible. We make our reservations according to the Recron terms and conditions. If you
would like to cancel, the cancelation conditions as mentioned in the Recron terms and conditions apply.
So read these well if you want to cancel your reservation!
Do I have to pay a deposit and, if so, how do I get it back?
Renters have to pay a 100-euro deposit for the rental of the accommodation. We will refund the paid deposit a.s.a.p. after you have left, if necessary with deduction of costs caused by breaking, damage and/or loss.
How should I pay for my booking?
The amount can be paid in two instalments/halves. The first half must be paid within 2 weeks after making the booking and the remaining amount four weeks before arrival.

I would like to book. How can I do this?
You can do this online, via e-mail (info@scheldeoord.nl) or by telephone 0113-639900.