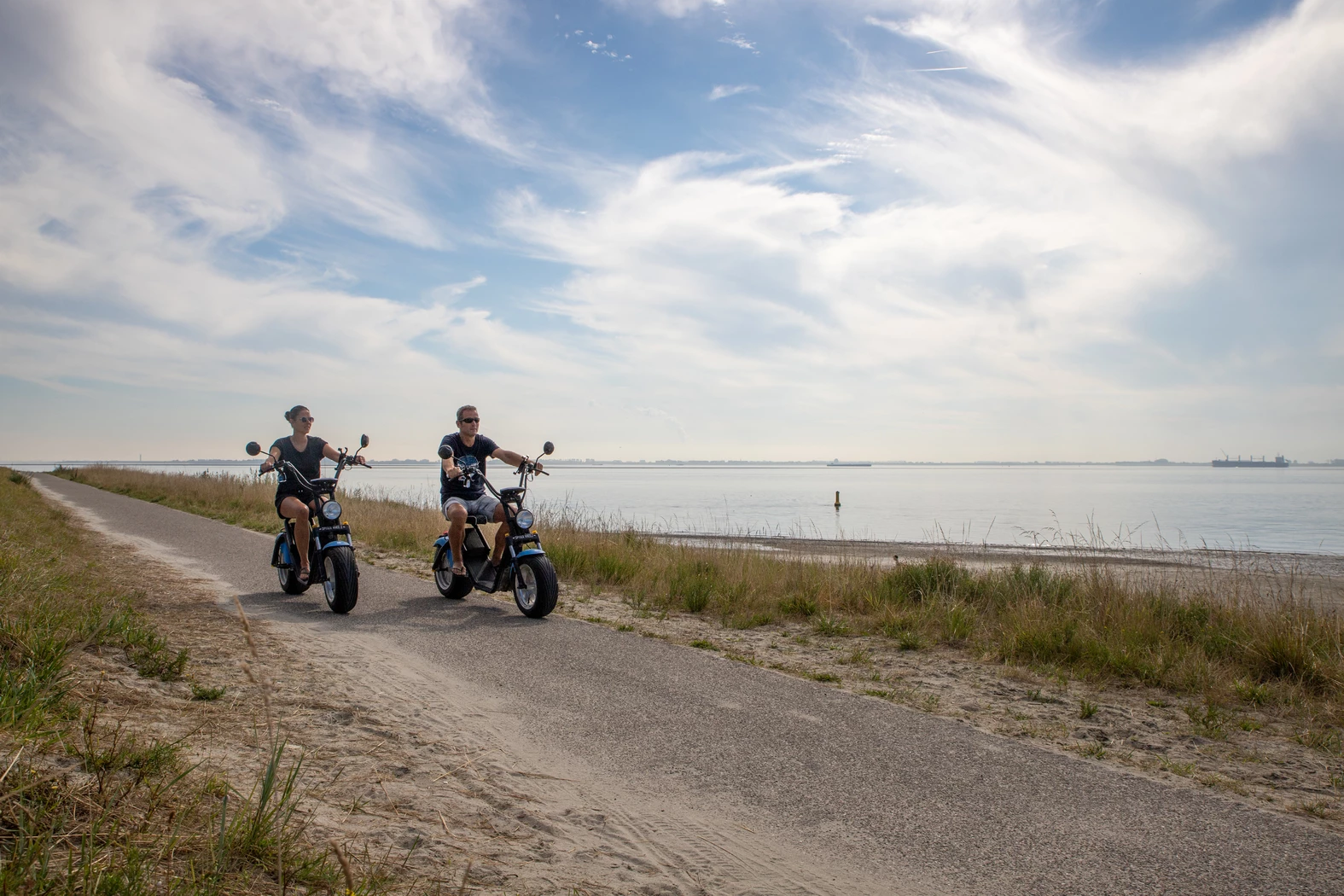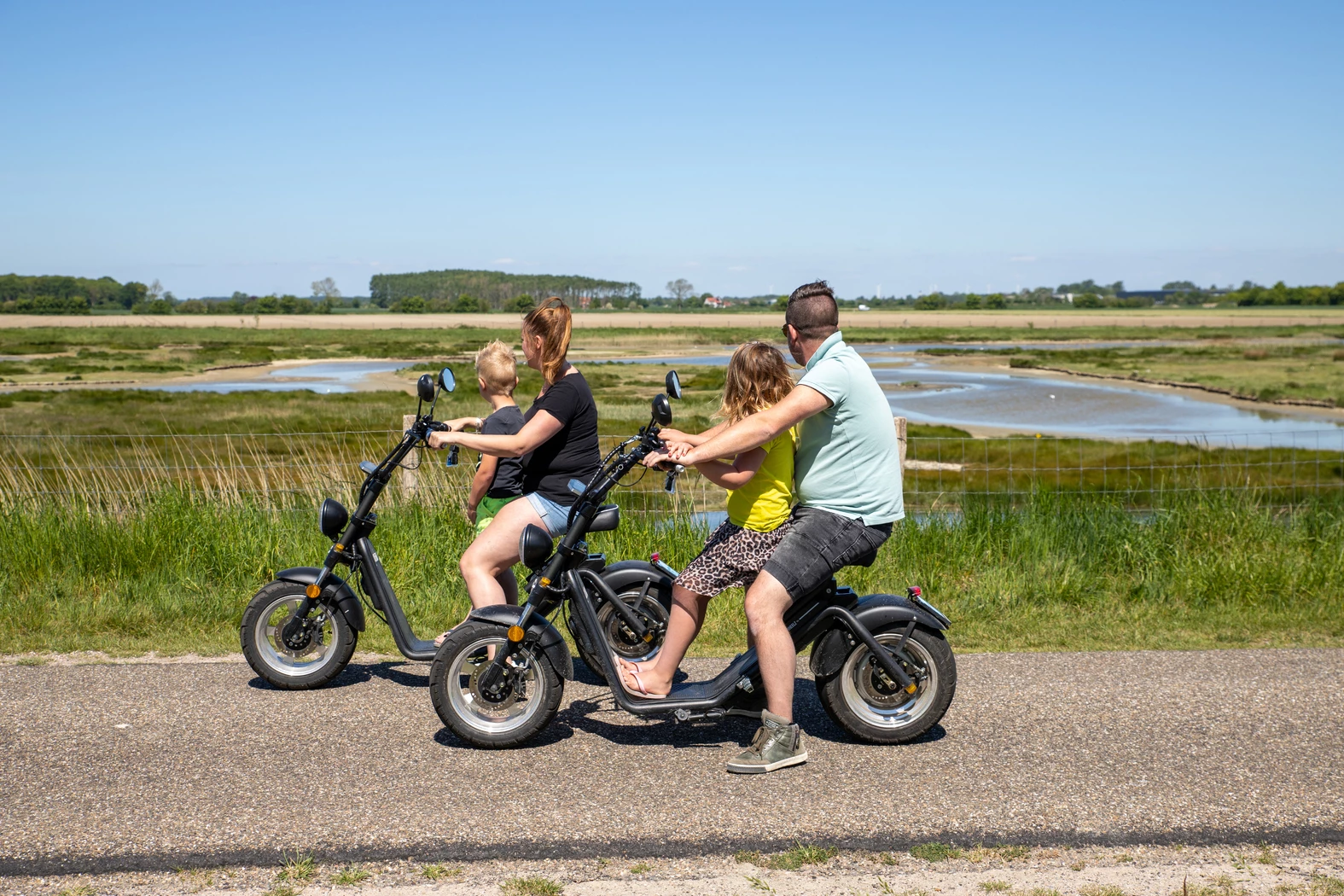 Echopper
Step onto one of our sturdy e-choppers for a tour of maximum 80 km!
They are 100% electrical so there is no unnecessary noise around your head and no dirty smell during your tour.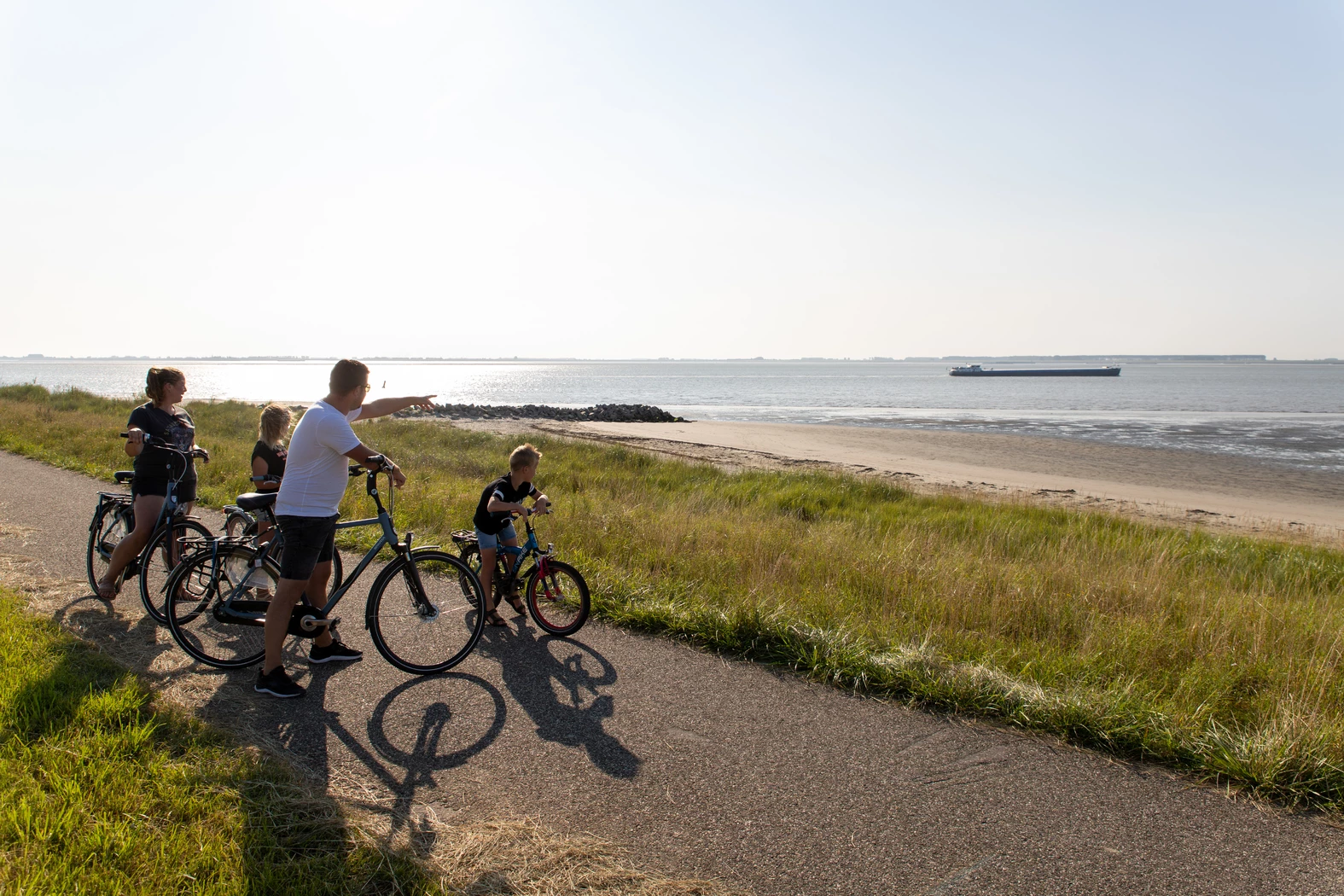 Cycling
Scheldeoord lays in an area which is perfect for cycling. Along the dykes or at the dyke directly along the water with a beautiful view over the Westerschelde during your tour.

Go out for a beautiful bike ride in the area! You can rent bikes at the reception desk!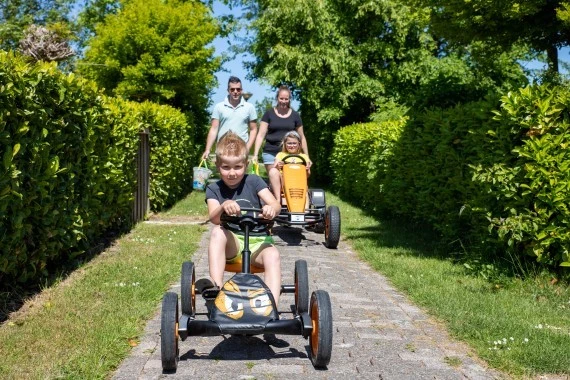 Go cards
Cool, sturdy go-cards for the children to cruise on and around the camping and a (electrial) familiy go-card for a ride with the parents in the area!